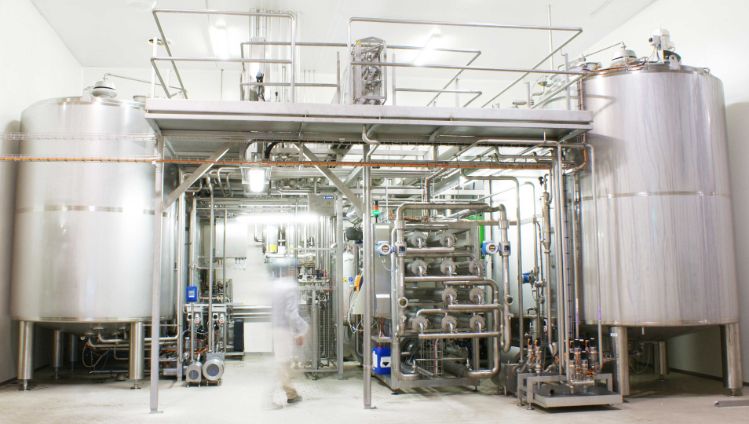 ENS Netherlands B.V., situated in Etten-Leur, represents the production part of our business. Goat Milk Powder B.V. was its former name. As the name reflects, this production facility focuses fully on the production of (organic) goat milk powder and goat whey protein concentrate (WPC).
The first manufacturing factory is operational since 2014. As a result of the successful market development and the increase in global demand for (organic) goat milk powder and goat WPC, the capacity at the first factory has reached its maximum output in recent years. This prompted Emmi Group to invest significant capital to expand the production capacity through the construction of a second production site on the other side of the road. This second production site has been operational since November 2022.
This new factory, with state-of-the-art equipment, has been built opposite of the existing factory to achieve optimal synergies. Both factories are connected to each other.
Emmi has ambitious sustainability goals and pursues Vision NetZero 2050. The new factory includes a heat pump to minimise the use of gas, for the process of evaporating the milk, which drastically reduces CO2 emissions from the factory. In addition, we apply strict hygiene rules reaching the highest quality standards in the food processing industry.